X-Rite 530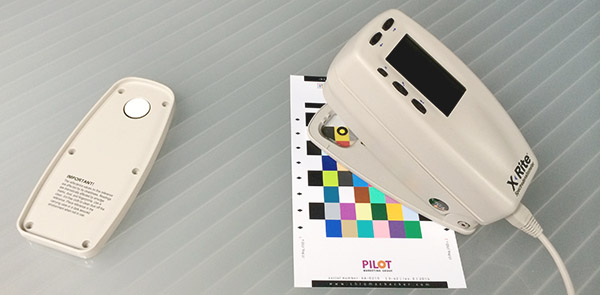 To drive the instrument X-Rite Color Port 2.0.5

has to be installed first and dedicated .xml

file imported by Target Manager or copied manually to:
ColorPort_Resources/Refs/RGB Folder in your ColorPort Directory
---

Before data capturing, don't forget to clean the calibration base, next calibrate the instrument.
---

Launch ColorPort, on the Measure Target tab at top menu.
---

Choose the pop up menu under the word: Target and choose the downloaded ChromaChecker .xml file (Target).


---

Make sure the 530 is selected under the "Measurement Device" pop up menu, and click on the "Connect" button to establish a connection with instrument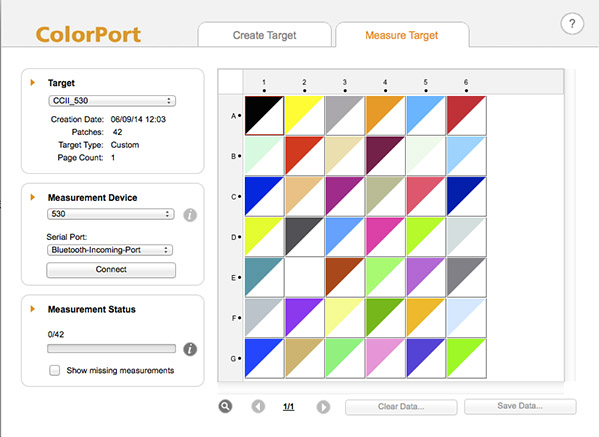 ---

Manually measure all 42 patches in order directed by software. Start from black patch (left top corner)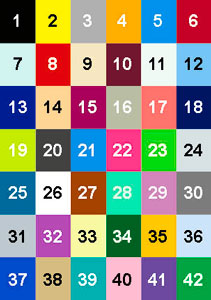 ---

After measurement, Click on Save and Save as XRGA CGATs format as shown bellow: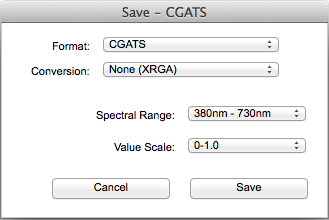 Your data are ready to upload this file to the Chromachecker web site.


---

For X-Rite 530 Spectrodensitometer we strongly recommend upgrading an instrument to XRGA compatibility - service provided by X-Rite.
Instrument Inspector Manual
To use Instrument Inspector one of ChromaChecker™ Instrument Inspector
Targets is required. To buy visit to IDEAlliance

Instrument Inspector – How does it work?
Why use Instrument Inspector?
Instrument Inspector Target
Baselines and data averaging
How to start-up?
Instrument Inspector menus - how to navigate?
Easy mode / Expert mode
Data sharing
Instrument's comparison
Instrument's compatibility list
General rules
FAQ
Tricks and Tips
Supported Instruments – manuals
X-Rite i1 Pro 1
X-Ritei1 Pro 2
X-Rite i1iO
X-Rite iSis
X-Rite DTP-70
X-Rite Intelitrax
X-Rite eXact – manual mode
X-Rite eXact – scan mode
X-Rite 530
X-Rite 939
X-Rite SpectroEye & other from X-Rite
Techkon Instruments
Barbieri instruments
---